In October 2018, we started our annual WWW.8888VISA.COM feed-back campaign, during which time clients sent their best wishes to WWW.8888VISA.COM, participating in the event and successfully completing the Visa. We are very grateful to every customer, "Thank you" and need to take practical action, so come to November, we want to make the action upgrade, let customers enjoy more benefits!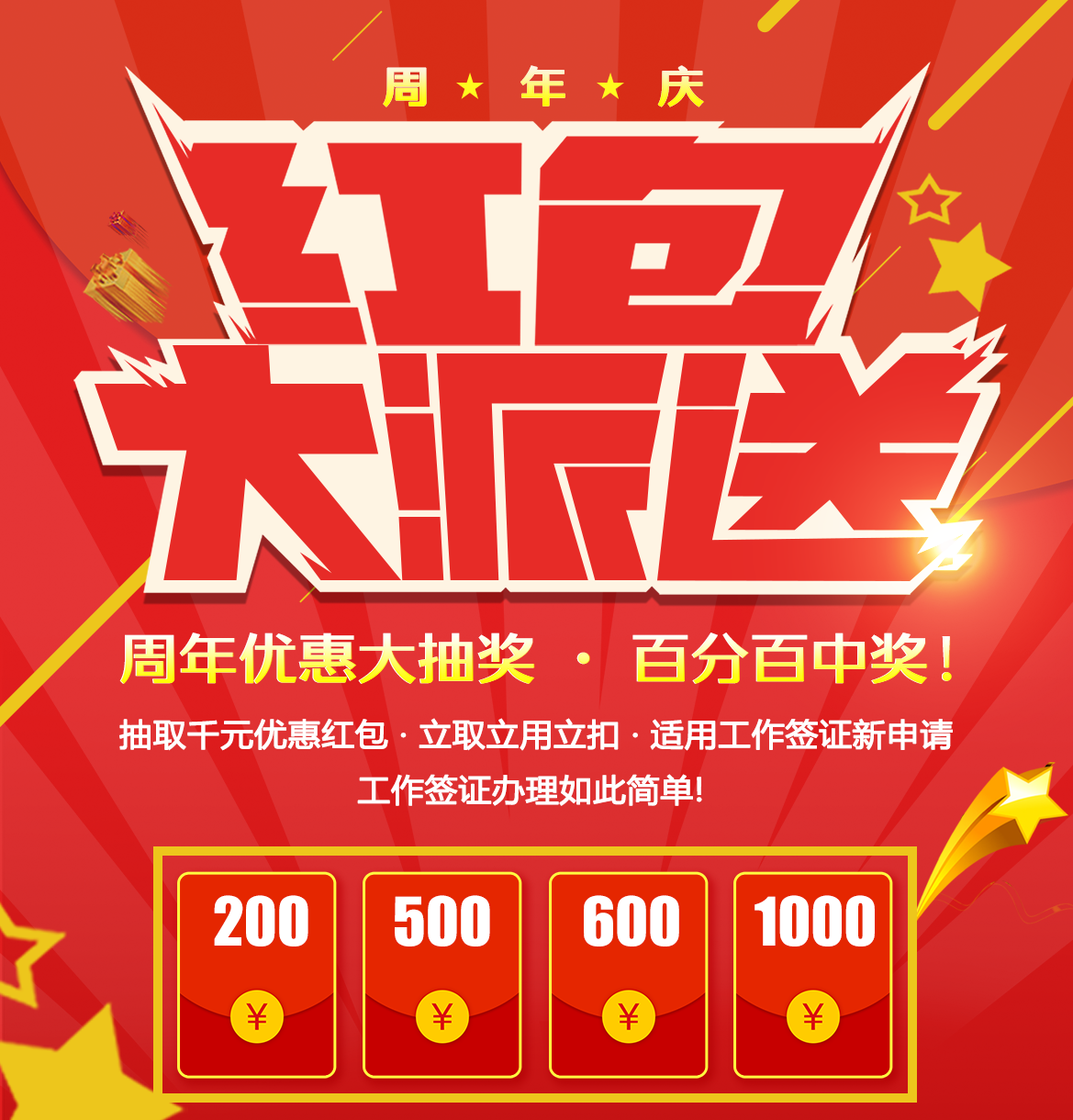 ---
Feedback upgrade! The offer is endless!
Concession 1:
WeChat Rotary Lottery, focus on the WWW.8888VISA.COM WeChat Public Account, and then enter the keyword "Lottery Campaign" in the dialog box, You can win the lottery, click on the link page to enter the "WWW.8888VISA.COM Anniversary Draw" and then click "Start", you can get the prize, is 100% Jackpot Oh! The highest reward is 1000 yuan coupons! Each ticket will be valid for 15 days (from the time of receipt) upon presentation of a winning lottery number and screenshots to contact the consultant to effect the award.
Warm Tip:
1, WeChat attention, you can scan the top of the poster lower right corner of the QR code or search the public number , click the attention.
(2) The raffle shall be used only for the new application business for Chinese work visa, and the reward must be cashed before the signing of the contract, otherwise the fee shall not be reduced.
Concession 2:
WWW.8888VISA.COM is extended with 7.8% discount. Visa extension includes: Work Visa, Business Visa, Tourist Visa, etc. Foreigners come to China for Visa extension.
---
Pay attention to the WWW.8888VISA.COM follow-up update and learn more about the offer. If you are a HR or Visa applicant, please contact us immediately! The ultimate service during an anniversary event will give you a feeling of value for money. Or you have foreign friends in China need visa extension, or need to apply for a business visa, and any visa-related matters can be phone calls, online consultations or Email advisory! We serve you 24/7!