Aliens must, within 24 hours after entering the country, register with the police station of their place of residence with valid documents; In case of emergency when travelling outside the country, the Ministry of Foreign Affairs may call the Global Consular Protection and Services Emergency Response Call Center at 12308, which is accessible 24 hours a day. If the overseas Chinese settle abroad and hold a foreign "green card", they should cancel their domestic accounts, not only their nationality... On 8 November, 17 cities and counties across the province held simultaneous publicity activities on the popularization of laws on immigration control, In areas where the movement of people is relatively high and intense, the police officers answer questions and hang banners of events, display display boards of legal knowledge cases, issue brochures of instructions and leaflets of civilized exit.
In Wuhan Jiang'an District Government Service Center, 16 publicity display panels were placed in the lobby, With respect to the administration of exit and entry permits applications for the same window, online booking of self-help offices, the Green Channel Plus Emergency Handling, Saturday Work Delay Handling, One-time Notification Handling, Administration of Exit and Entry of Chinese Citizens, Administration of Stay of Foreigners, and other relevant laws and regulations.
At present, there are 18,000 foreigners living in Wuhan, among whom more than 8,000 are studying abroad, according to Dong Guoliang, chief of the six Wuhan Exit-Entry Detachments. African students account for 80 per cent of foreign students. Last year, the city of Wuhan handling more than 2 million exit and entry business, more than 80 percent of outbound travel, and with an annual increase of 30 percent. The most popular destinations for outbound travel have shifted from Hong Kong, Macao, Taiwan and Southeast Asia to Canada, the United States, Australia and other European and American countries gradually.
This operation, the whole province has produced more than 200 publicity panels, more than 50,000 brochures, covering more than 20,000 people. Dong Weihua, a political commissar of the Exit and Entry Administration Bureau of the Public Security Bureau of Shaanxi Province, said that the publicity campaign was aimed at implementing the requirements of "who enforces the law and who promulgates the law", enhancing the awareness of the laws and regulations on entry and exit of the public, as well as strengthening warning education, so as to create a good atmosphere for combating illegal and criminal activities.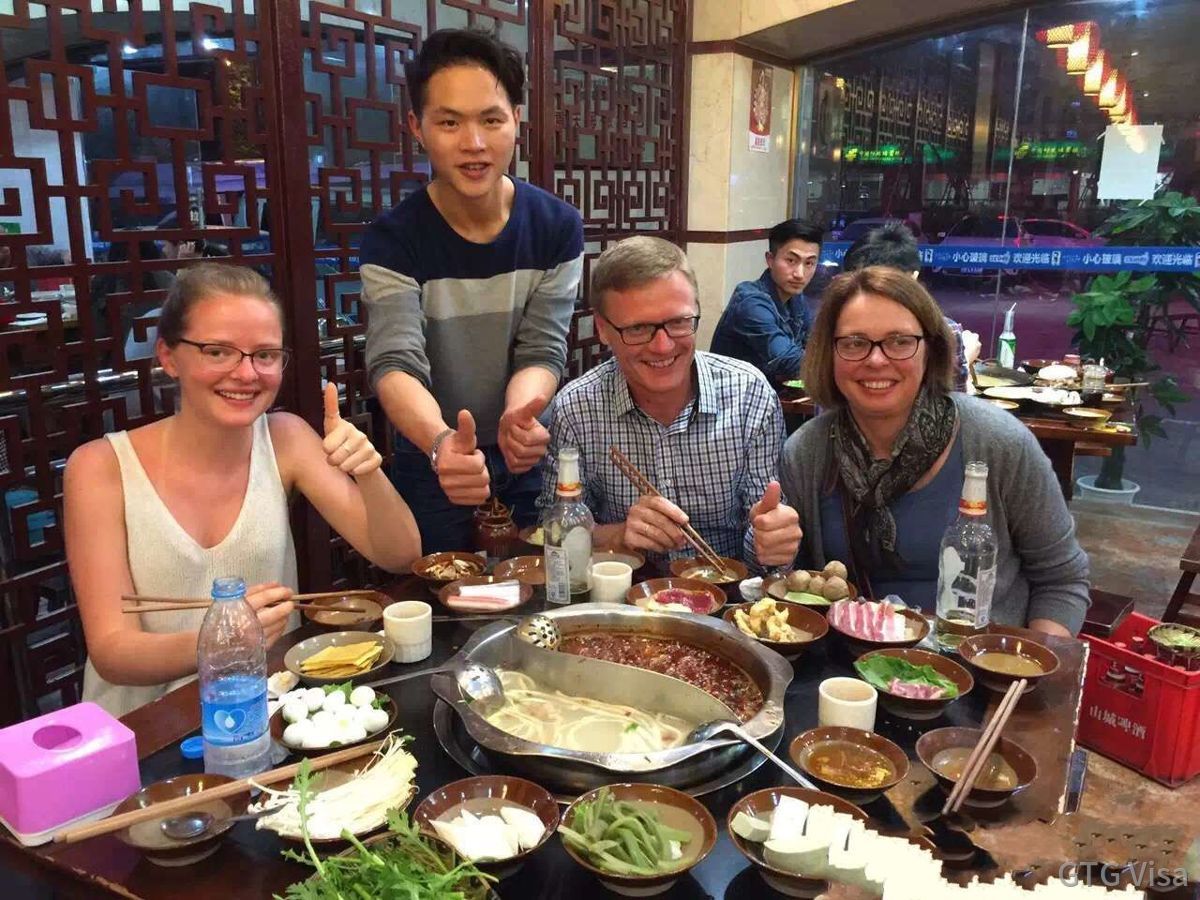 [Cautionary Cases]
Restrictions on exit of Daidans
36-year-old Hu Moumou is Jingzhou Jiangling people. In 2014, he married his girlfriend from Hong Kong and had a son. With the increasing pressure of married life, he lives in Shenzhen with his wife and son and buys imported milk powder for his son from Hong Kong to save money. A chance, he brought imported milk powder for acquaintance from Hong Kong, and got 10-15% of the hard fee. Taste the sweet taste of him, quit logistics work, do the business of buying goods on behalf of the idea from milk powder to cosmetics, electronics, etc., the frequency of buying goods from the previous month to the present daily shuttle. In May 2018, he was seized by Hong Kong border inspectors at the time of customs clearance and notified to the public security organ in his place of residence to handle the matter. To this end, Jiangling County Public Security Bureau, in accordance with the law, cancelled its exit permit to and from Hong Kong and Macao and included it in the list of persons who were not allowed to leave the country within one year.
Interpretation by case: Mainland residents shall not engage in any activity unrelated to the subject matter of exit after leaving the country, and return within the validity of the endorsement and visa. Otherwise, the local police will punish them for illegal detention, illegal employment, illegal entry and imprisonment. Savagely grown personal purchase not only violates the rights and interests of consumers, but also causes great losses to the country. On January 1, 2019, the Electronic Commerce Law will be promulgated and put into effect, and the individual agent purchase will be reorganized into an e-commerce platform, and the individual subject will be transformed into an enterprise subject. Anyone who dares to do so privately will be suspected of smuggling, evading taxes and bearing criminal responsibility.
It is illegal for a Filipino maid to work in China
Yin, a 36-year-old citizen, is a second child working mother in Wuhan. She has had three nannies in her home and has been dissatisfied. In June this year, Ms. Yin browsed the phone APP, the page suddenly popped a "Wuhan Philippines 2018 quoted price" advertisement. Upon enquiry, the intermediary service fee is as high as 30000 Yuan, including the local intermediary fee in the Philippines and the Filipino maid to China, visa fee, etc. The monthly salary of the Filipino maid is around $7,000. The employer is responsible for the living expenses. But when she searches for above advertisement again, but did not know to go, later consulted many intermediary agencies in Wuhan, the other side also expresses to be unable to provide Filipino maid. Ms Yin wondered: Does Wuhan have Filipino maids? Can I invite him or not?
Explanation by case: Philippine maids are generally 3 months of travel visa entry, visa expiration direct "black labor. According to the current legal provisions, it is illegal for Filipino maids to work in Han (except for embassies and consulates abroad). An employer who illegally employs an alien shall be sentenced to a fine of not less than 10,000 yuan and not more than 100,000 yuan in total. In recent years, Wuhan has successfully dealt with the cases of illegal employment of Indonesian maids by domestic residents in Wuchang district and illegal employment of Filipino maids in Jiangxia district.
The idea of buying a wife must be dispelled
31-year-old Lei Ming, a member of Huangpi Yaoji, works for a decoration company in Hankou. Last October, he paid 60,000 yuan to an intermediary to live with a Vietnamese woman, He Mou. Although the couple did not apply for a marriage certificate, but the young couple had a very happy and sweet life. Two months later, Lei Ming learned that He was pregnant, ecstatic, and gave her all the family money to take care of. Unexpectedly, He disappeared suddenly. On January 26 this year, Leiming on the last phone call with He, she said that had had the child, ready to find another husband, told him not to wait for her. After the thunder alarm, the police carried on the legal strike to the intermediary.
Explanation of the Case: Chinese men who wish to marry a Vietnamese woman must abandon the idea of "buying a wife". Only through a legal marriage can they protect their interests. Any bride must have a single notarial certificate certified by the Ministry of Foreign Affairs of Viet Nam and the Chinese Embassy in Viet Nam, a Vietnamese passport, a Chinese tourist visa, and then a marriage is registered with the civil affairs department of the man who is qualified for foreign registration. A Vietnamese bride who marries a Chinese man may apply for a one-year residence visa at the entry and exit authorities on the basis of a marriage certificate, which is renewed once a year and may be applied for permanent residence in China after five years.
Myanmar worker fined 100000 yuan for hiring
In March 2018, the owner of a furniture factory in Xianning Tongshan, Xiong Mou, found an intermediary to hire a group of foreign workers to work in the factory because of difficulties in recruiting local workers. Ming contact Burmese "snakehead" Li, Li has organized 59 Burmese workers, From the Myanmar border to the border in the name of a tourist visa illegally smuggled to the Yunnan border, and then take the way of circumvention inspection to evade the inspection, from Dongguan to the Tongshan furniture factory to work. Furniture factory boss Xiong according to the worker working hours and the Ming settlement wages, Ming Mou pay wages after the commission. "Snakehead" Lee and others to the stowaways from 2,000 to 2,500 yuan each to collect the illegal immigration fees. With this as a clue, the Tongshan Public Security Bureau has shut down a case involving a large organization of people who had crossed the border to the Mainland illegally from Yunnan, Guangdong and Hubei provinces. Illegal migrant workers were sent back to the country by the public security organs in accordance with the law. The factory was fined 100000 yuan, and the boss was arrested on suspicion of committing a crime.
Explanation by case: Whoever organizes another person to secretly cross the border (border) shall be sentenced to fixed-term imprisonment of not less than two years and not more than seven years, and shall also be fined. When employing or accommodating foreigners, the employing units and individuals must verify the identity of the foreigners and whether they have obtained work permit and work-type detention certificates in accordance with relevant regulations. In case of illegal employment and accommodation of an alien, not only may be subject to a fine of up to $100000, but also to detention or criminal penalties, if any, for the removal costs that may be incurred.
Above information WWW.8888VISA.COM for you to introduce the content, Welcome back to the website of WWW.8888VISA.COM, WWW.8888VISA.COM is committed to providing enterprises, foreigners and their families with the most professional and extreme stay in China and visa consulting services. As the most professional visa consulting and solution provider in the Pearl River Delta region, we are able to satisfy any of your residence visa consulting needs.
WWW.8888VISA.COM
Hotline: 135-3801-5740
Scan the QR code and get more information on the HR and visa policies for foreigners working in China