As long as you are working in Hangzhou, you can apply for A Citizen Card with A Class A Work Permit in China and you can also apply for A credit card
A good environment is the only way to be steady. Hangzhou is pushing new measures to prove its determination to attract talent.
Hangzhou, one of the eight pilot "one-card" regions in China, has formulated the Detailed Rules for the Implementation of the Pilot Program of "One-card" for Foreign High-end Talents Service in Hangzhou City, which will be implemented on August 20.
Foreign high-end persons with A Work Permit for Foreigners (category A) or A Municipal Office of Foreign Experts are entitled to preferential policies and related services.
The main contents of the Implementing Rules cover six aspects: work permit, children's education, medical security, commercial insurance, living services, housing security, etc. At the launch meeting held yesterday, the relevant municipal units introduced the existing policies and services.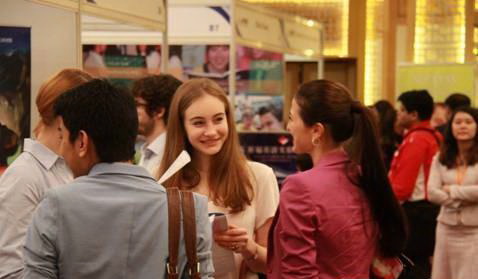 Foreigners working in Hang can apply for a citizen card
In the past, foreign talents working in Hangzhou could only apply for a citizen card if they participated in social security.
As a result, many foreign talents cannot enjoy the convenience services brought about by a citizen's card. For example, by the subway, bus, rental public bicycles and other services, card in the nearest campus fitness, and so on.
As of August 20, foreigners who work in Hangzhou can apply for a citizen's card. As long as make sure to get the work permit issued by the Foreign Affairs Bureau for two weeks, you can take the passport original, the work permit to the Citizen Card Company downtown 13 self-owned service outlets and the Yuhang Citizen Card Service Hall for handling.
With a citizen card, foreigners can enjoy the same treatment as Hangzhou residents, including account functions, public transportation, campus fitness, park annual ticket and so on. In Hangzhou, foreign talents who have taken out insurance can also enjoy medical care.
Hangzhou, as the first city in China in terms of net inflow rate of overseas talents, has attracted 15,000 foreign talents in recent years. The launch of this initiative is a real "inclusion".
Let foreign talent education, medical treatment, housing more convenient these Hangzhou all take into account
The Citizen Card Processing is just one of the items in the "One Card" service. Besides, Hangzhou is also a good place for foreign talent in work, education, medical treatment and other fields.
As regards work permits, qualified foreign talents may apply for permanent work certificates for two to five years. The requirements for special needs as determined by the Municipal Bureau of Foreign Experts may be appropriately relaxed in terms of age, work experience, etc. A multiple return visa valid for up to five years may be granted to foreign high-end talents who require it. Qualified foreign high-end talents may apply for a Foreign High-end Talents Confirmation Letter and apply for a R visa on the strength of this letter.
In the field of education, there are currently seven schools for children of foreign nationals in Hangzhou. On this basis, Hangzhou will also plan and introduce schools for the children of high-quality foreign nationals in a rational way. Not only that, Hangzhou's primary and secondary schools are open to foreign talent children.
In the field of medical treatment, Hangzhou Third-grade Third-grade Hospital has all set up international clinics, further perfecting the service of foreign talents guiding medical treatment and perfecting the medical security mechanism for foreign talents.
In commercial insurance, Hangzhou provides custom insurance services for foreigners working in Hangzhou through cooperation with large insurance companies, This insurance is priced at a price higher than that of similar products in the market, and provides value-added services such as guiding doctors and escorts for high-end foreign talents. In the financial sector, Hangzhou has broken through restrictions that foreigners cannot apply for credit cards, handled credit cards for high-end foreign talent holding Work Permits in China (Category A), and studied follow-up financial services.
In the area of housing security, qualified foreign persons can purchase commercial housing projects with foreign sales permits. The foreign high-end talents holding the Work Permit for Foreigners are recognized as the high-level talents of this city, And with urban employers to sign labor contracts, hold permanent residence permits or "red card" and other access conditions, can enjoy the relevant housing, rental subsidies.
Above information WWW.8888VISA.COM for you to introduce the content, Welcome back to the website of WWW.8888VISA.COM, WWW.8888VISA.COM is committed to providing enterprises, foreigners and their families with the most professional and extreme stay in China and visa consulting services. As the most professional visa consulting and solution provider in the Pearl River Delta region, we are able to satisfy any of your residence visa consulting needs.
WWW.8888VISA.COM
Hotline: 135-3801-5740
Scan the QR code and get more information on the HR and visa policies for foreigners working in China